#26 AgileByExample–1st edition
2011-09-15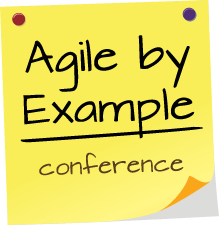 The Conference
AgileByExample is an international event gathering developers, testers and managers who apply Agile and Lean practices in their everyday work.
Join us to learn about the practical side of adopting Agile methodologies like Scrum or Kanban and explore techniques to ensure your codebase is clean and well-tested, so that at the end of the day your whole Team can deliver better applications faster.
Coding Dojo after AgileByExample
We are excited to announce that we will be hosting a Coding Dojo event (see http://codingdojo.org) on the Saturday following the AgileByExample conference (17 September).
This will definitely be lot of fun and a fantastic opportunity for all the programmers attending AgileByExample to improve their skills. The event will be lead by two of our speakers – Thomas Sundberg and Alexandru Bolboaca.
We will start at 10:00 and code together for approximately 4 hours. SoftwareMill, as an organizer of AgileByExample, will be sponsoring the food and drinks.
Attendance is free of charge for all AgileByExample registrants, but places are limited.
No video recording