#125 Sociocracy 3.0 (S3) — workshop 3h!
2017-01-30
James Priest, Liliana David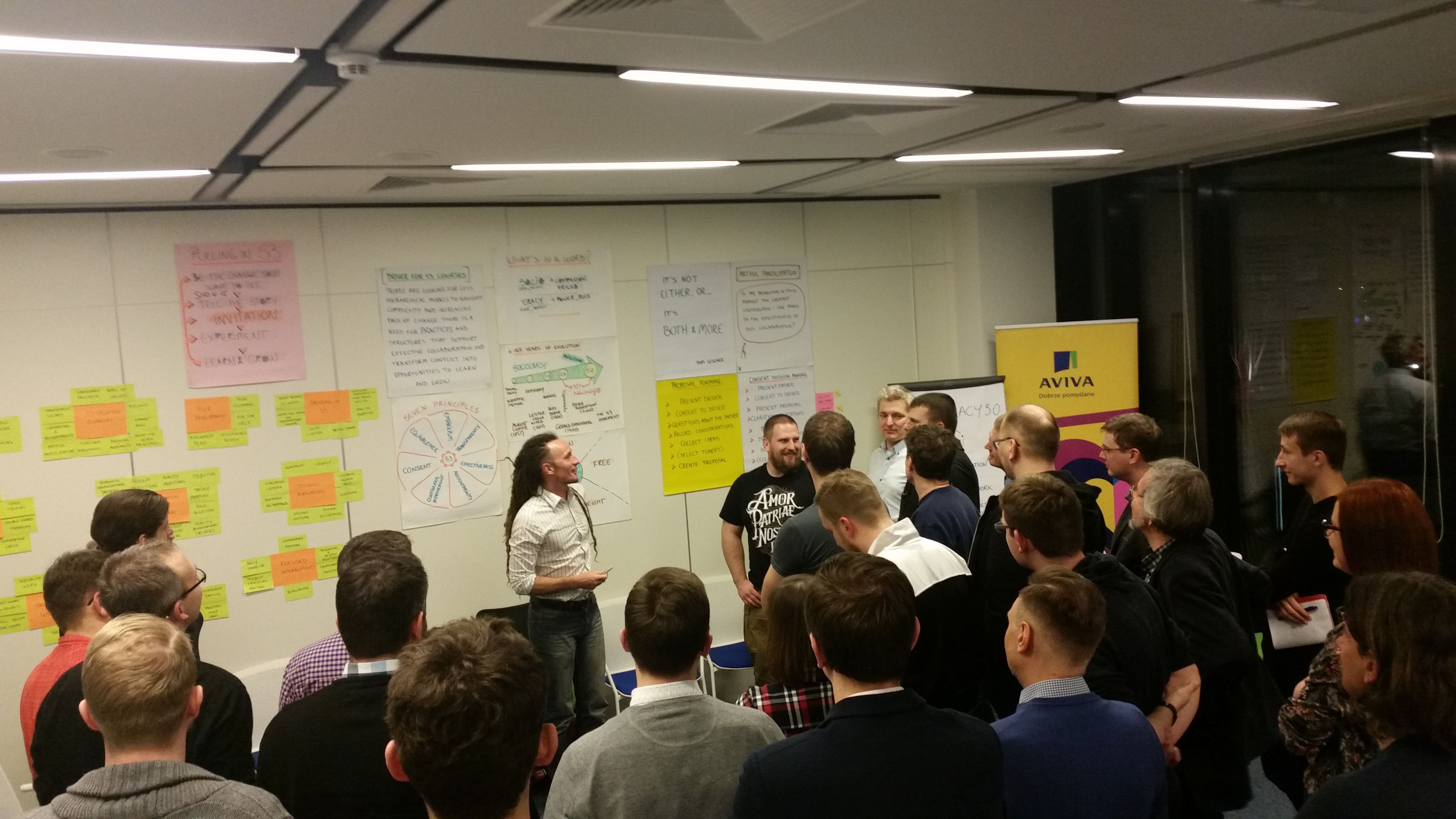 Sociocracy 3.0 (S3) - Growing organisational agility, navigating complexity
Discover how Sociocracy 3.0 patterns help teams and organizations to navigate complexity, deliver maximal value and maintain or grow agility throughout the entire system
Agile and Lean have delivered fantastic results for improving flow of value to customers, but sooner or later agile teams bump into limitations in the surrounding organization. This session explores the S3 framework and its menu of optional patterns that people collaborating together can use to more effectively benefit from agile principles at scale, regardless of their chosen approach to product development and service delivery. S3 builds on the foundations of classic sociocracy, radically applying lean and agile principles to dynamically steer and evolve organization.
During this session participants will:
Learn what S3 is,
Understand the relevance of it's optional framework of patterns for organizations wishing to grow and maintain resilience, tap into collective intelligence and improve value delivery,
Recognize how pulling in S3 patterns can facilitate the evolution of peoples ability to effectively collaborate with others locally and at scale,
Understand the importance of "invitation, respect and flexibility" as powerful and perhaps essential ingredients in any successful organizational change initiative.
What participants say:
Very insightful and useful.
I liked the distilled summary we got today. Makes me want more.
It was dense in a lovely way. We got the sense of the possibilities to "analyze" complex issues, and without jumping into it - yet come to solutions! Love the expression of being an artisan in the organization. "Become more artful in collaboration by observing yourself. To what degree do I serve the ongoing process?"
"Invitation, respect and flexibility", I like :)
Some useful information from Lili (lili@thriveincollaboration.com) and James (james@thriveincollaboration.com):
From the workshop:
More about Sociocracy 3.0:
More about us and our next events
Articles about Sociocracy 3.0 in the media:
No video recording